If Obama is supporting the fascistic junta in Kiew he should be trialed in Den Haag for crime against humanity along with the junta's members who have overthrown a legitimate President.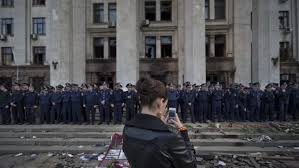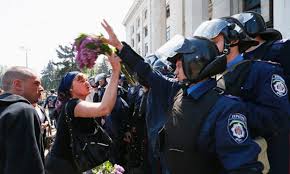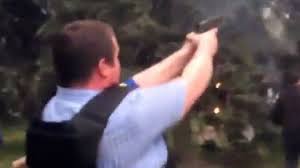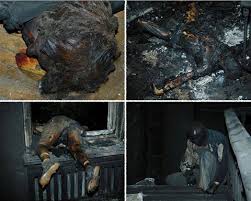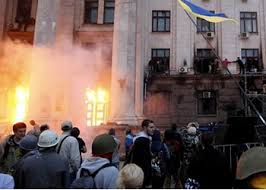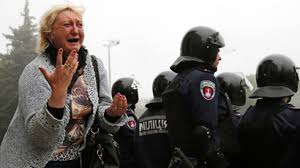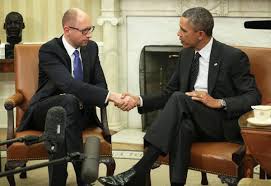 Dozens of US officers from the Federal Bureau of Investigations (FBI) and Central Intelligence Agency (CIA) are consulting the new Kiev government in its crackdown on federalization supporters in southeast Ukraine, Germany's Bild newspaper reports citing unnamed German officials.
The FBI and CIA agents are in Kiev on a special mission to help the Ukrainian authorities quell the unrest in the southeast and create effective law enforcement bodies. The newspaper claims that they are not directly involved in clashes with pro-federalization rebels, that they have not left Kiev and that they are also advising the authorities on combating organized crime. FBI experts are helping Ukrainian investigators track down the assets of Viktor Yanykovych who insists that he remains Ukraine's legitimate President.
Earlier, the US State Department announced that the FBI would assist its Ukrainian colleagues in probing fraud cases and collecting evidence needed to return the money that had been illegally taken out of the country.
In the middle of last month, CIA Director John Brennan arrived in Kiev on a top secret visit that Washington initially denied. The following day, Verkhovna Rada interim Speaker Alexander Turchynov announced a large-scale counter-terrorist operation in Ukraine's southeast.
Russia repeatedly accused the United States of interfering in Ukraine's internal affairs. Washington, for its part, openly pledged support to maidan nationalists and welcomed the February coup in Kiev and the interim government which toppled President Viktor Yanukovych.
A number of high-ranking US officials, including Vice President Joe Biden, have visited Ukraine in the past couple of months.