The Russian defense industry is on the verge of creating fundamentally new systems of arms for ground forces, Russian Deputy Prime Minister Dmitry Rogozin told reporters on Wednesday.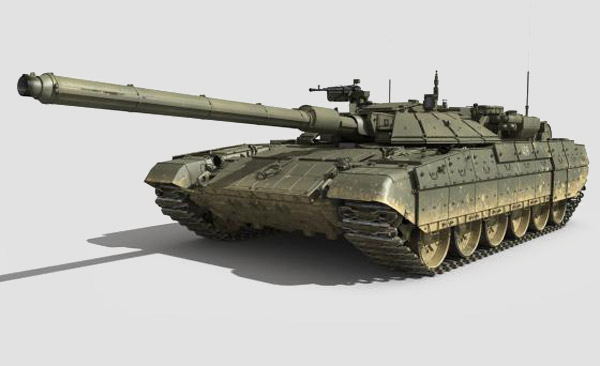 "We will show you new samples in a year. They already exist. I have just seen them and have made sure that we have done all this," Rogozin said when asked what was shown at the closed exposition part of the Russian Arms Expo exhibition in Nizhny Tagil.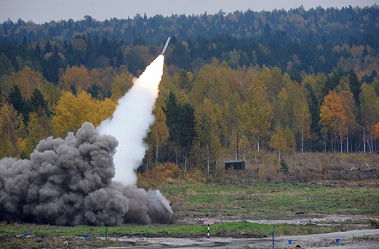 He added that the state program on arms being developed for 2016-2025 will be aimed at creating arms based on new physics principle.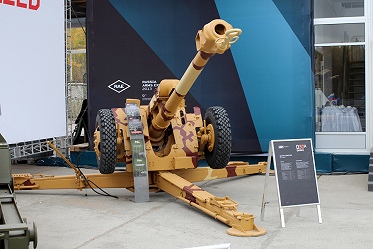 "The essence of the future program is to create different robotic equipment – air, ground, underwater and other. Second is creating arms based on news physics principles," Rogozin said.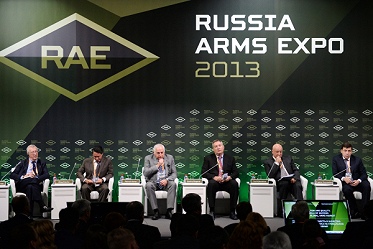 Russian defense sector to form 3 large integrated entities – Rogozin
New integrated entities will be formed in the Russian defense sector, Deputy Prime Minister Dmitry Rogozin said at the Russian Arms Expo 2013 international weapons show, which opened in Nizhny Tagil on Wednesday.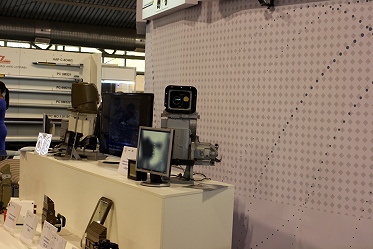 "We will create another three integrated entities shortly, and the United Rocket and Space Corporation (URSC) will be the largest of them. We are tired of the problems which have accumulated in our space industry," Rogozin said.
The government is also working on a large holding of automated communication and intelligence control systems, which will be established within the Rostekh Corporation, he said.
"The aerospace defense concern will be the third entity and incorporate state and private capital," Rogozin said.
These are three main objectives of the integrated entities project, he remarked.
Russian government to retool its space industry – Rogozin
The Russian government will make every effort to retool this country's space industry technologically, according to the Deputy Russian Prime Minister Dmitry Rogozin. The official is attending the international arms exhibition that opened in the Russian city of Nizhni Tagil earlier today.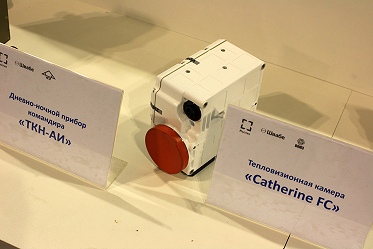 Rogozin said that Moscow is sick and tired of suffering setbacks and will bend every effort to make Russia's space programme prestigious and practical. The Russian space programme should generate profits and pave the way for more space services that Russia should be able to render, Rogozin added.
Contracts worth 1.5 billion euro are likely to be signed in Nizhny Tagil weapons exhibit
Participants in the international weapons, military equipment, and ammunition exhibit, Russia Arms Expo-2013, which opened in Nizhny Tagil on Wednesday, plan to sign a number of large contracts with foreign clients and Russian defense and security agencies, Oleg Bochkaryov, deputy chairman of the Russian government's Military-Industrial Commission, told Interfax-AVN.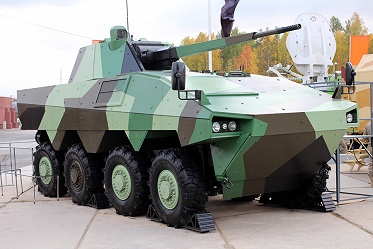 "The organizers are telling us that contracts worth some 1 billion euro will be signed in the sphere of military-technical cooperation and contracts worth half a billion will be signed with Russian defense and security structures, primarily with the Defense Ministry," Bochkaryov said. He did not specify the contracts that will be signed and with whom they will be signed.